Hello! My name is Svetlana Ostrovskaya! I am a Ukrainian artist. I paint portraits, still lifes, landscapes, improvisation and graphics.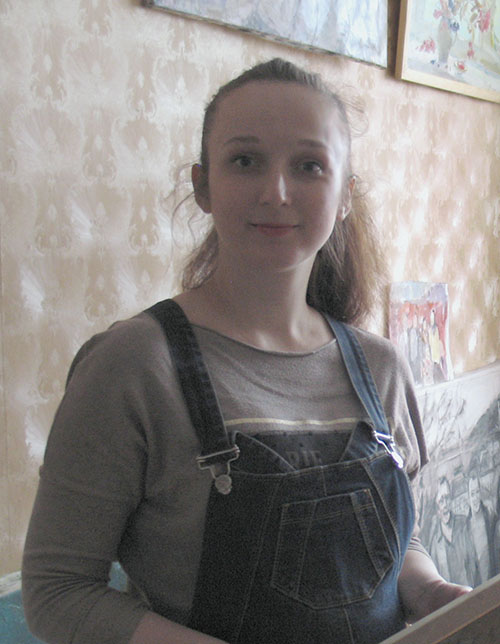 A little bit about myself
I was born and live in Kharkov (this is a big city in the east of Ukraine). Before devoting myself to painting, I had an active business life. In painting I am interested in the problems of interaction between the internal and external, the flatness and volume, light and shadow. I believe that one of the goals of painting is to see and convey inner beauty through an external form. Ideas for my paintings often arise from everyday things. In my paintings, I try to evoke a certain mood (joy, pacification) in the viewer or to awaken long-forgotten memories. I love my occupation. In every work I try to put a piece of this love.
Education
2012–2013 private lessons led by a member of the National Union of Artists of Ukraine, assistant professor Tatyana Leshchenko.
September 2013 — July 2017 study at the Kharkov State Academy of Design and Arts. Graduated from the faculty of fine arts, the department of easel painting. Received a Bachelor degree in Arts. During my studies, my academic teachers in the portrait and genre studio were famous artists Victor Chaus and Vasily Ganotsky.
Exhibitions, contests, collections
Since 2013, I take part in regional and all-Ukrainian exhibitions of the Union of Artists in Kharkov.
In 2014 my works were exhibited in the gallery of Dnepropetrovsk.
Now my paintings can be seen in the collections of state and municipal organizations in Kharkov, as well as found in private collections in Ukraine, Czech Republic and Russia.
Welcome to the world of my works. Go to my works.